One of the most popular day trips around Shanghai are probably to Wuzhen. Wuzhen is also famous as the Chinese little venice. As in many places in China, the old town is full of tourists and you'll need to have ticket to enter the old town. There are museums, small stores, and restaurants spread inside the oldtown. The stores sell more or less the same things. Mostly handmade accesories (handicrafts).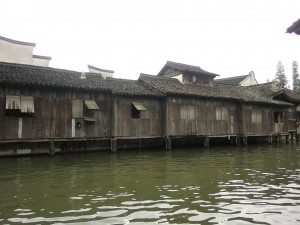 Local home made Chinese liquor 'Baijiu'
Local Textile hand printing & colouring with natural colourance
and of course the Chinese opera!